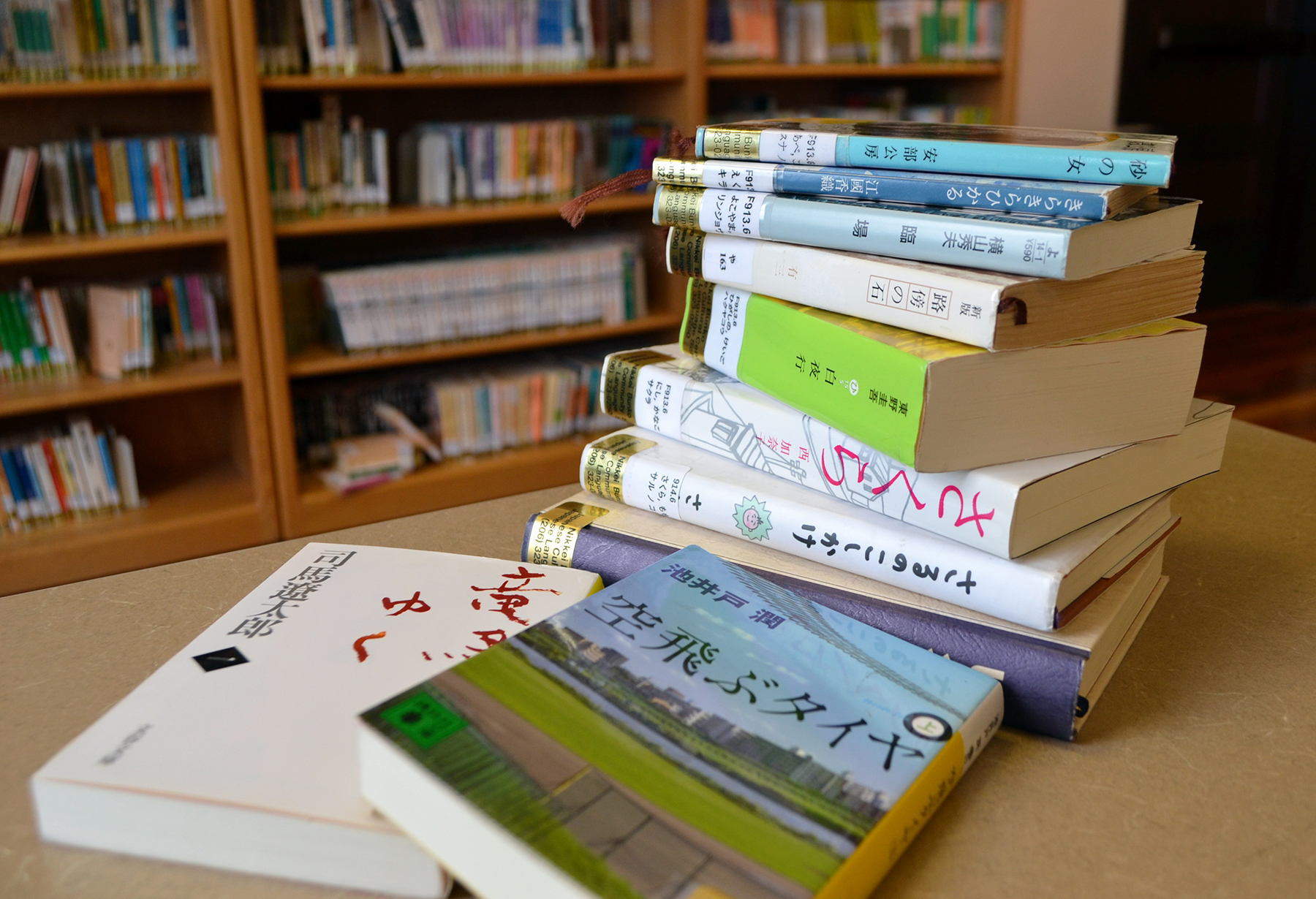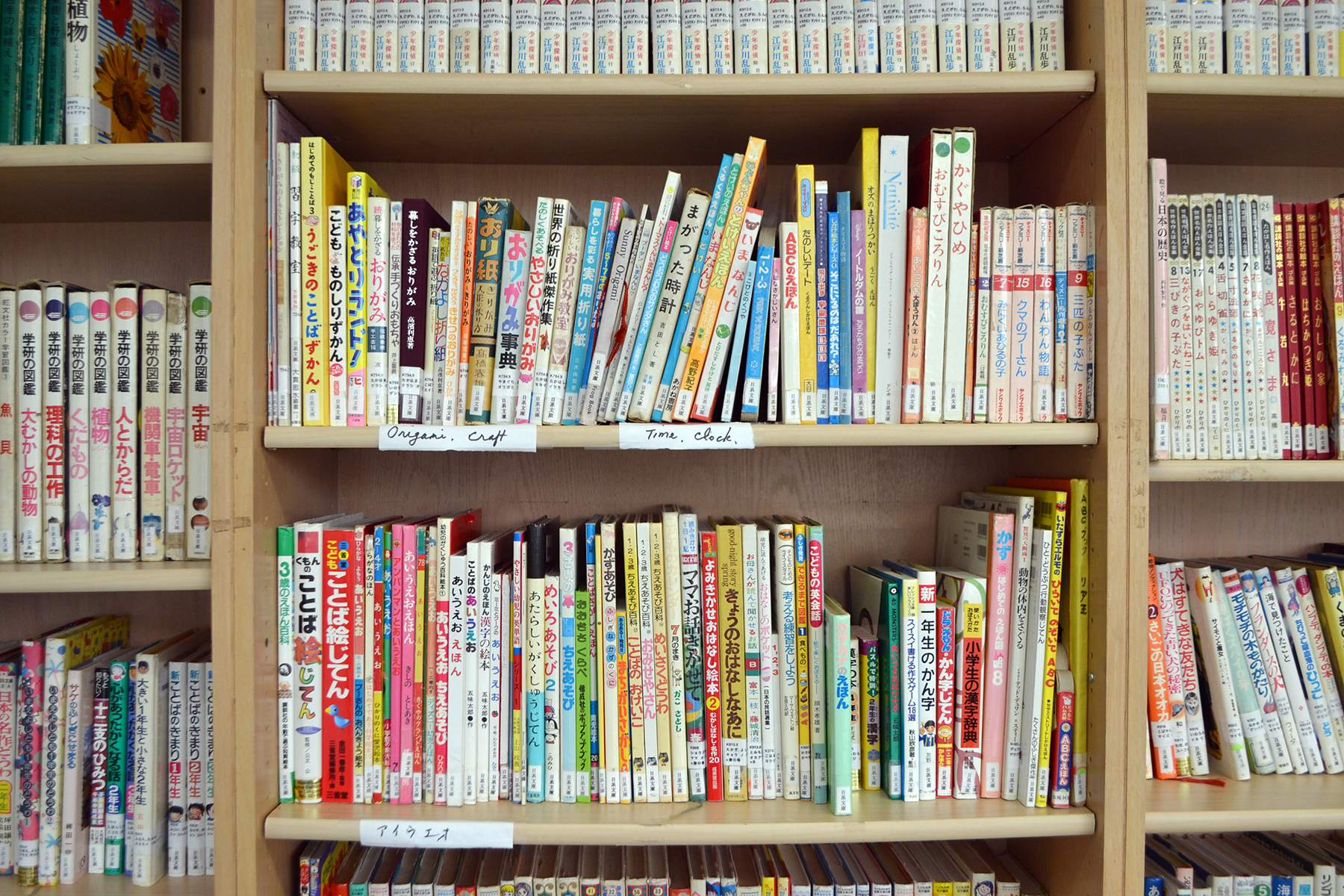 Nikkei Bunko is our Japanese language library run by volunteers located on the JCCCW campus. It was established in 2005 to make a friendly place where people from Japan and Seattle can talk. We welcome anyone who is interested in Japanese culture or wants to communicate with Japanese people.
We have over 15,000 Japanese language books, such as history books, novels, mysteries, non-fiction books, visual dictionaries, illustrated books, magazines and comics available for loan. In addition to books, we also have various CDs and DVDs. All the items are generously donated by community members and friends. With such a variety of materials, we have something for someone at any reading level.
日系文庫(にっけいぶんこ)はJCCCWの敷地内(しきちない)にある、日本人(にほんじん)ボランティアによって運営(うんえい)されている図書館(としょかん)です。2005年(にせんごねん)に日本人(にほんじん)とシアトルの人々(ひとびと)との交流(こうりゅう)の場(ば)として設立(せつりつ)されました。日本(にほん)の文化(ぶんか)に興味(きょうみ)のある方(かた)、日本人(にほんじん)と交流(こうりゅう)がしたい方、どなたでも気軽(きがる)にご利用(りよう)いただけます。
図書館(としょかん)には歴史書(れきししょ)、小説(しょうせつ)、実用書(じつようしょ)、図鑑(ずかん)、絵本(えほん)、雑誌(ざっし)、漫画(まんが)など1万(いちまん)5千冊(ごせんさつ)以上(いじょう)の本(ほん)が用意(ようい)されています。また、日本(にほん)の音楽(おんがく)や映画(えいが)に興味(きょうみ)のある方(かた)のためにCDやDVDなども貸(か)し出(だ)ししております。図書館(としょかん)にあるもの全(すべ)てがコミュニティのメンバーや後援者(こうえんしゃ)の皆様(みなさま)から寄付(きふ)されたものです。日本人(にほんじん)はもちろん日本語(にほんご)学習者(がくしゅうしゃ)も自分(じぶん)のレベルに合(あ)う本(ほん)、気(き)に入(い)るものがきっと見(み)つかるでしょう。
We are open on Tuesday and Friday, 10:00 AM – 2:00 PM
開館時間(かいかんじかん:火曜(かよう)と金曜(きんよう)の午前(ごぜん)10時(じゅうじ)~午後(ごご)2時(にじ)
Please visit us! If you are interested, get the membership for only $10 per year.
If you're a member of JCCCW, you may enjoy the Nikkei Bunko as part of your membership.
年間(ねんかん)わずか10ドルで、日系文庫(にっけいぶんこ)のメンバーになって図書(としょ)を借(か)りることができます。JCCCWのメンバーの方(かた)は日系文庫(にっけいぶんこ)もメンバーとしてご利用(りよう)になれます。ぜひ、ご来館(らいかん)下(くだ)さい。